A. Prykhodko. Linguistic and communicative peculiarities of gratitude expressions of english discourse.
Keywords:
gratitude, literary discourse, communicative situation, pragmatic aspects
Abstract
The article deals with the multifaceted phenomenon that is gratitude, which has distinctive features in every language culture, in particular, in English. It also distinguishes the peculiarities of expressing gratitude in the context of English literary discourse. The article focuses on the linguistic and communicative peculiarities of gratitude verbalized on the pages of English literary works. It involves analyzing the circumstances of expressing gratitude, lexical means of gratitude nomination and factors, that influence the way of its verbalization. It describes a detailed analysis of common communicative situations when it is accepted to express gratitude. The article points out the cultural aspects of expressing gratitude. Special attention is paid to the pragmatic aspects of using gratitude, in particular, the distinction between the expression of compliment and gratitude for it and a gratitude-compliment.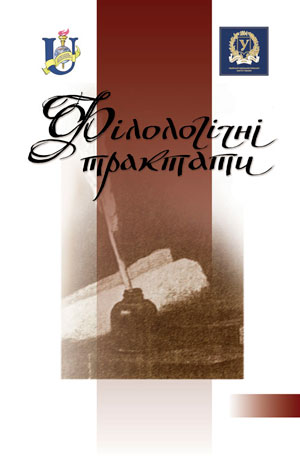 Downloads
How to Cite
A. Prykhodko. (2020). A. Prykhodko. Linguistic and communicative peculiarities of gratitude expressions of english discourse . Philological Treatises, 10(3), 20–25. https://doi.org/10.21272/https://doi.org/10.21272/Ftrk.2018.10(3)-03