A. D. Chepeliuk, Ye. Susidenko. Innovations as a prerogative in teaching foreign languages.
Keywords:
methodology, innovations, educational process, speech activity, method, communicative orientation.
Abstract
The thesis is devoted to the implementation of innovative methods in the modern process of teaching foreign languages. The thesis deals with the analysis of communication problems, peculiarities of using different methods and means of teaching in foreign language classes in order to improve the level of students' speech skills. Considerable attention is paid to the role of the teacher in the process of forming a foreign language competence for pupils and students.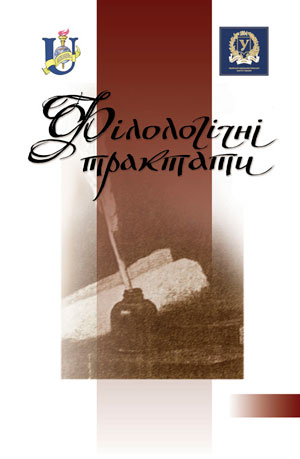 Downloads
How to Cite
А. Д. Чепелюк, & Є. М. Сусіденко. (2020). A. D. Chepeliuk, Ye. Susidenko. Innovations as a prerogative in teaching foreign languages . Philological Treatises, 10(2), 127–130. https://doi.org/10.21272/https://doi.org/10.21272/ Ftrk.2018.10(2)-17